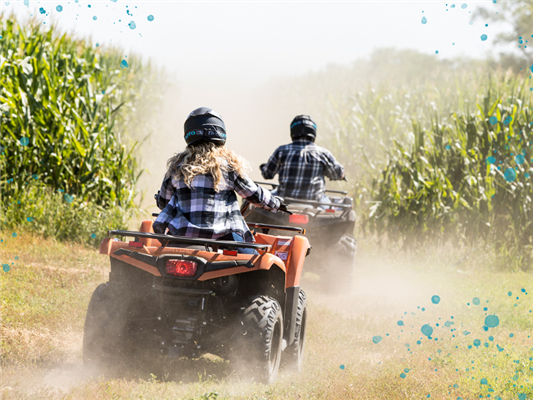 05 Mar

Jeita and adrenaline tour
Highlights:

 
The tour starts with a visit to Jeita grotto followed by ATV off-road  in Faraya Mountains , after Lunch we will visit the lady of  Harissa and then down to Jounieh by cable car
Jeita Grotto 
A magical trip to spend a day of wonder filled adventure by being carried away from a tangible world to a wonderland where are found 2 limestone crystallized grottoes characterized by extraordinary concretions of stalactites and stalagmites sculpted naturally in different forms, sizes and colors. It is a source of attraction for whole the families wishing to discover a mysterious world in the heart of the earth
ATV Ride
Experience the off-road thrill as you venture through Lebanon's most stunning scenery. Enjoy a 360-Degree Off-road Rush of Sight, Sound, and Smell and ride the country's best off-road trails passing through St Charbel statue and the magnificent Faqra ruins with our well trained guides.
Harissa our lady of Lebanon
Mount Harissa overlooks the Bay of Jounieh, where a small church was built. Above the church a statue of the Virgin Mary was placed.
Lady of harissa is an l important Lebanese pilgrimage site located  650 meters above sea level where you can bless your eyes with a great view of all the green mountains that meet the Mediterranean sea!
The shrine of Our Lady of Lebanon – Harissa is considered the property of the Maronite Patriarchate. It is an international pilgrimage site, a religious monument, a Marian shrine and a tourist attraction.
It is the destination of approximately two million visitors each year, representing different sects, faiths and nationalities.
Cable C

ar ( Teleferqiue )
One of Lebanon's oldest and most visited tourist attractions, the gondolas of the Teleferique runs from the mountaintop  statue of our lady of Lebanon at Harissa downwards to the waterfront road in Jounieh enjoying spectacular and breathtaking views from the summit.